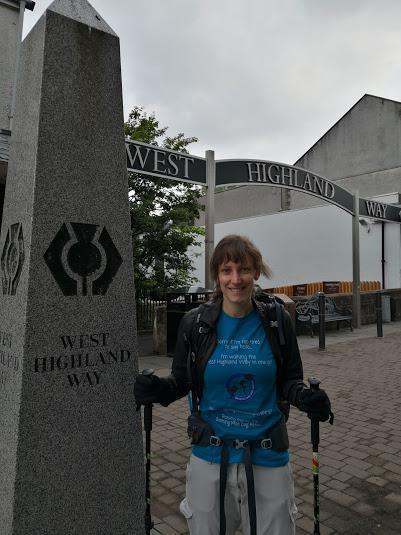 I like to do some kind of big physical challenge every year, and this year I decided to try to walk 100 miles, aiming to complete it in 48 hours, and raise money for the charity Barking Mad Dog Rescue (BMDR) in the process. BMDR are a UK-based charity who rescue and rehome street dogs from Romania.
Earlier this year I volunteered at their shelter in Romania, and after seeing the amazing work they do and how in need the dogs are, I wanted to do more to help. For more information see their website www.barkingmaddogrescue.co.uk, and to sponsor me go to www.justgiving.com/whw-in-one-go.
I live fairly close to the start of the West Highland Way and love the scenery in the Scottish Highlands (I'm actually English but prefer Scotland!), so it seemed like the perfect route for the challenge. The plan was to add another 4 miles to the end of the route to make it up to 100 miles, if I hadn't added it already by accidentally going the wrong way!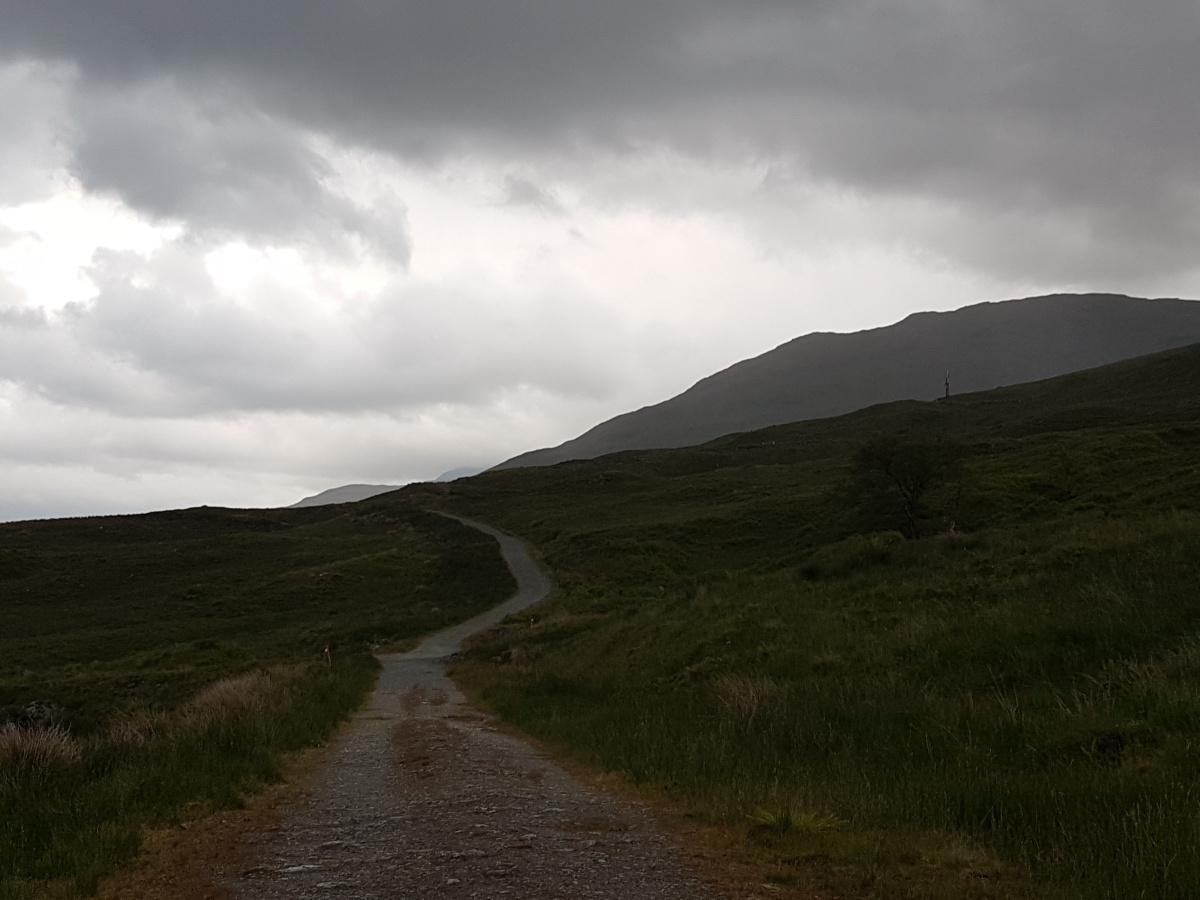 I set off on my attempt on the 14th of June, with my husband Mike kindly acting as support crew, driving between points on the route to resupply me with food and water.
It was a beautiful day and to start with I felt great – I was even going so fast that I had passed the first planned meeting point before Mike got there!
At around 30 miles I got some painful blisters, but I just popped them (with great satisfaction, I have a strange love of popping blisters) and carried on going, and I was even jogging a bit at around the 40 mile mark, approaching the Drovers' Inn in Inverarnan.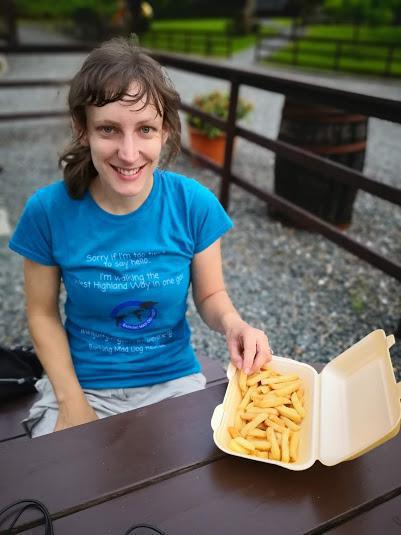 It was after a break here for some chips that things started to go wrong and I developed stomach issues – the sort of issues that would be unpleasant at the best of times, let alone outside with no toilets, in the dark, in the rain and with midges swarming you whenever you stop.
Unfortunately I was feeling so unwell that I couldn't stomach eating properly, and had very little food from that point on.
I persevered for another 14 miles or so until 2am, before deciding to stop and sleep for a few hours and see if I felt better after that.
After a very midgey night of camping, I managed another 10 miles in the morning, from Tyndrum to Inveroran – a relatively easy section but the hardest 10 miles I have ever walked.
After this the route goes into remote country and diverges quite far from the road for a while, and given how bad I was feeling I didn't want to risk not being able to continue and needing to call mountain rescue, so I made the difficult to decision to stop, after a total of 64 miles.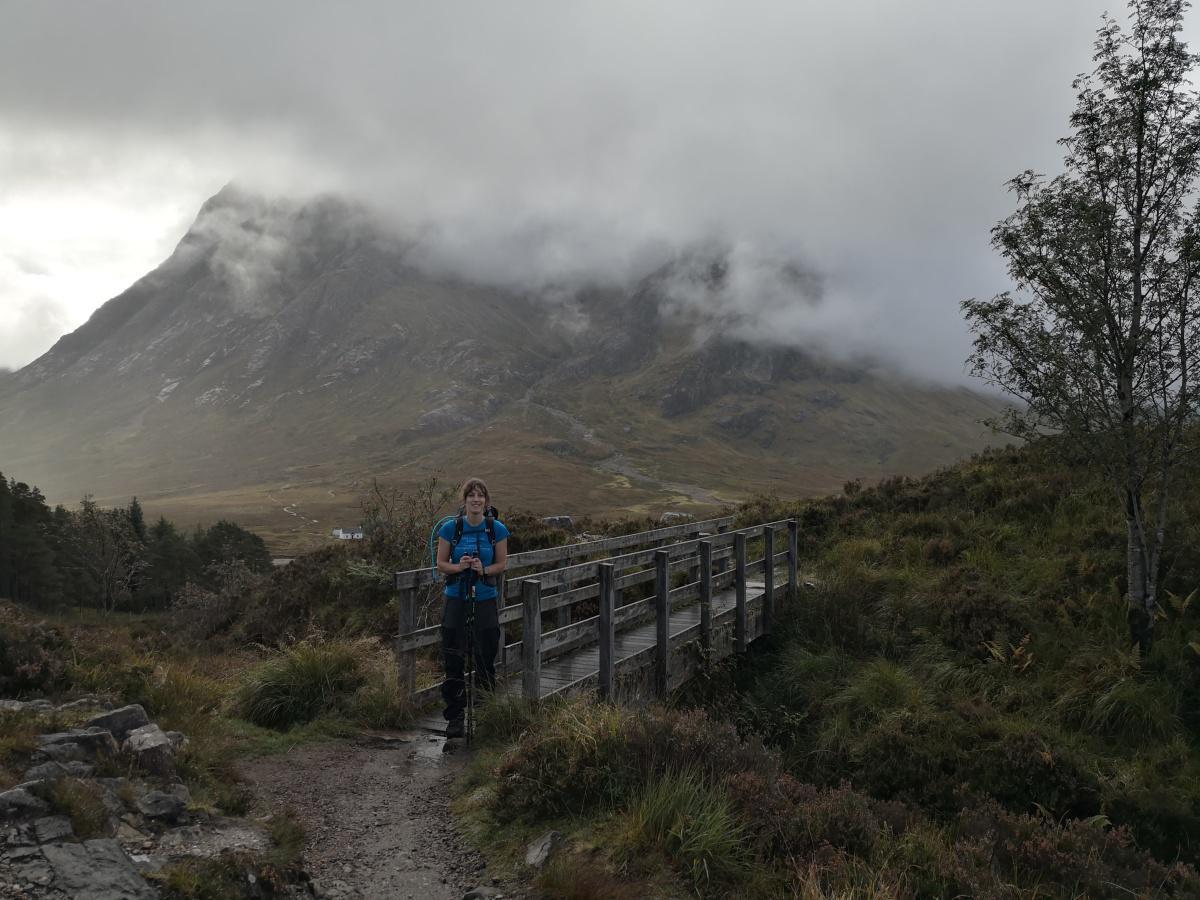 It was the first time I had ever given up in a physical challenge, and I felt terrible.
Determined to at least complete the route in some form, both for myself and for BMDR, I returned to finish it off on 30th September, with Mike walking with me this time.
That meant I had to carry all my food and water this time, but my bag was light enough, even though I accidentally also carried a camera tripod that I hadn't noticed was in there! We arrived in Fort William after 12 hours of walking, tired but happy to have completed the route.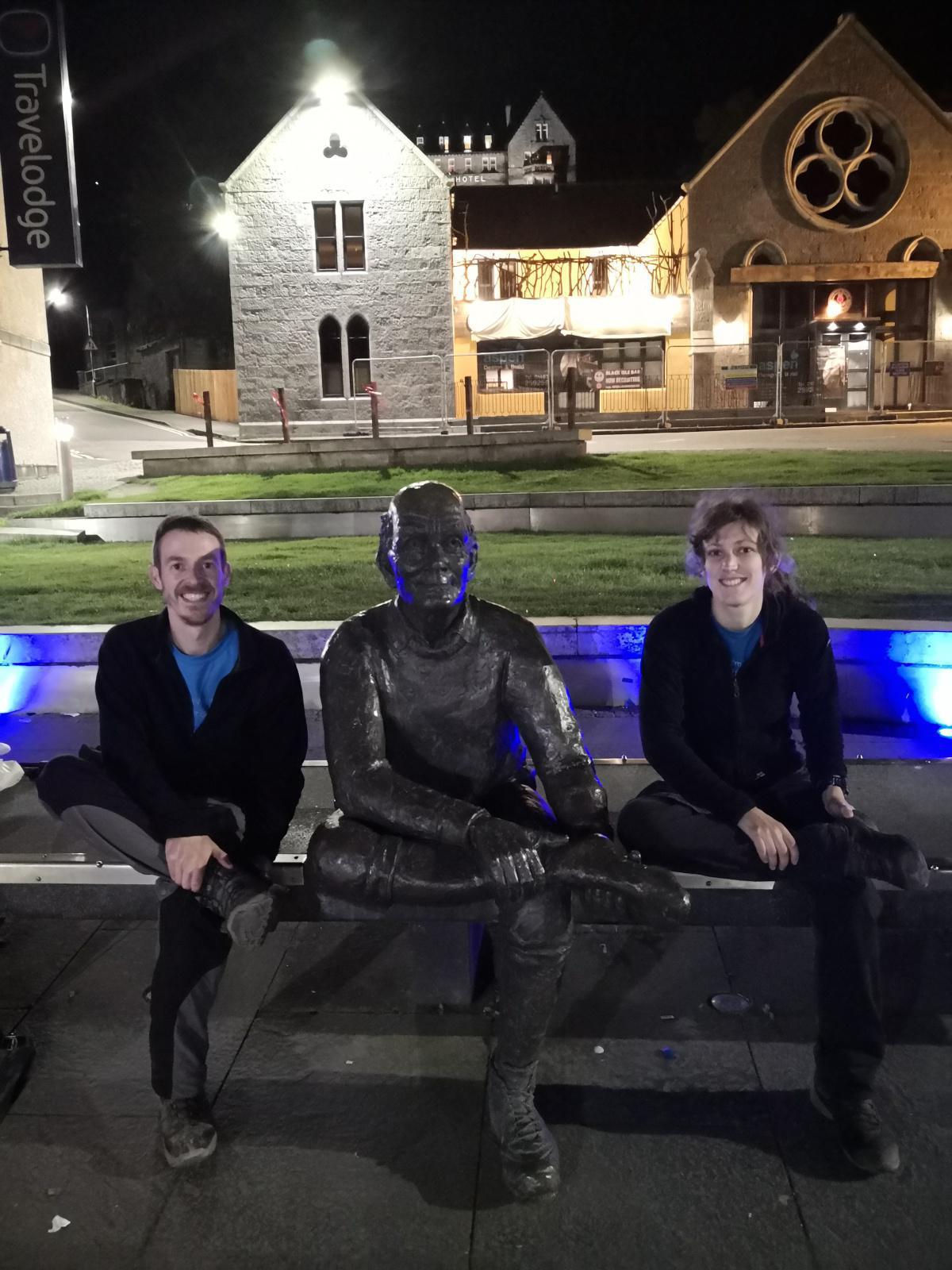 Mike had kindly made me a medal, but as it said "West Highland Way in one go" I declined it, seeing as I didn't manage the route in one go.
I am hoping to bike the route in one go next year so that I can earn the medal, and maybe one day I'll give it another go on foot…
In the meantime, if anyone would like to sponsor me for the challenge, please go to my JustGiving page at www.justgiving.com/whw-in-one-go. Any donations would be very gratefully received.